Since graduating from East 15 Acting School in 1996 I have been fortunate to be cast in a wide variety of roles.  Feedback from Directors and casting directors who know me and my work well includes…………
"A versatile verse speaker that makes you a natural interpreter for Shakespearian roles"
"Your looks lend themselves to types like a doctor, scientist, professor, CID police officer, social worker, psychiatrist"
"Strong character singer, and  'a good mover' for musical roles"
"You have a darker, machiavellian undercurrent that easily fits classical villains like Iago, Salieri or Richard III, and modern types like child molester, stalker, disturbed neighbour or slimy gangster"
"Your outgoing, friendly personality elicits sympathy from audiences with ease – great for 'narrator' and audience involving roles"
"An intelligent, sensitive character actor"               "A natural sense of comedic timing"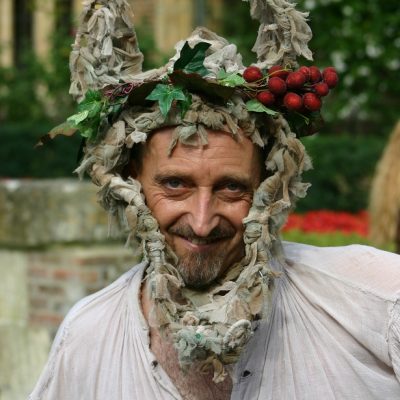 What the reviewers have said...
A Midsummer Night's Dream
(Bard Unbound - Hampton Court Palace)
"Typical of a smartness that imbues the whole company is John Paton's strong performance as Bottom/Piramus. Thoroughly entertaining work all round "
British Theatre Guide
Never Have I Seen Mount Fuji
(Brockley Jack Theatre)
" The character of Harold a middle aged, rather prissy civil servant, also a writer, is beautifully played by John Paton. The play is a strange romance between two bruised people."
Reviews Gate
Hamlet
(Icarus & Harrogate Theatre UK-wide tour)
"John Paton reveals the true cunning of Claudius, as a conniving King who gets others to do his dirty work for him"
Hertford Mercury
Mountain Language
(Oval House Theatre)
"Authoritatively performed - this evening of theatre in acted in BSL by the cast and voiced from the auditorium (John Paton) for the hearing is not just a quirky experiment but the real thing"
The Guardian
Reader
(London revival - Amnesty International)
"John Paton's portrayal of Daniel Lucas, is both uncomfortable and believable, the struggle within clearly evident"
The Independent
Croak Croak Croak
(Bristol Old Vic)
"In The Voice Box a man (Paton) lies in a hospital bed, silenced by a laryngectomy while his landlady (Badland) bustles around him and his disembodied larynx (Griffiths) voices his thoughts - intriguing, if not perplexing -but delivered by a talented cast"
The Times
Sweeney Todd
(Mainbrace Theatre Company)
"This gripping, energetic and engaging production is one you should NOT miss. The ensemble cast deliver the macabre twists of plot with a pace and verve that has you gasping in surprise , laughing and crying in turn"
Time-Out Critics Choice
The Other Boleyn Girl
(World-wide distribution)
"Sir John Seymour is portrayed by Paton as a lugubrious fellow in charge of an intimidating beard"
The Times
Please explore these links to some recent projects and self taped audition clips that illustrate my work..........
Testimonial
"John Paton created and recorded a number of voices for me as part of a multi-media poetry show. He was quick, responsive and very professional, while being open to feedback and suggestions. The voices John created for this project were wonderful. They were all from the early twentieth century in the West Country, ranging from a country solicitor to manual workers and farm hands. He researched the accents and, critically important for the project, did not overdo them; the voices were credible and varied. When the show was launched, a couple of people in the audience told me they were astonished that all the voices were the same person. Also, because they sounded so authentic, one person asked how they had been recorded and preserved from so long ago."
Angela France,

Author & Poet, Nine Arches Press