I am here to help
My work history exhibits a flexible, innovative and versatile track record. I have hands on experience in a variety of senior management and executive roles. They have required facing situations and mastering difficult challenges by identifying and implementing positive resolutions.
I have worked in both full- and part-time capacities addressing differing areas of responsibility applicable across many sectors . These roles have been diverse and called on my experience in skills areas like: staff management and development; recruitment and training; project leadership; capital and revenue fundraising; conflict resolution and team rebuilding.
Fundraising success
Examples of recent projects include......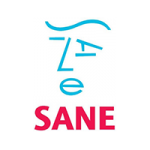 Trust Fundraising Challenge
Recently I spent 15 months, 2 days per week, addressing the challenge of re-instating an effective and tailored rolling programme of applications for support from Trust & Grant making bodies. Income from this area has been augmented by 35% as a result and a fulltime permanent post holder is now in place.
Interim Fundraising Director
At a time of considerable change the CEO of a charity providing disabled holiday facilities around the UK invited me to act as interim head of fundraising which ended when a full time post holder was recruited. Subsequently I undertook 2 more challenges there: 11-months as a part-time Fundraiser with responsibilities to reorganise the major grants programme and recruit a fulltime worker into the role; 8-months to set up, launch and follow up a major capital appeal (£1.98m) for the refurbishment of one of their purpose built hotels.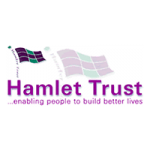 Consultant Fundraiser
This organisation aimed to support the development of community-based and user-led mental health initiatives, to enable people to build better lives in developing countries and those in transition. It grew to comprise 50 member organisations in 18 countries. I undertook a 2-year part time contract with responsibility for establishing and developing an international fundraising programme and then training a small staff team to implement it. It subsequently became part of The Mental Health Foundation.
Marketing and Management Case Studies
Below are some examples of current or recent projects and challenging situations I have been involved with……………..
I have recently started on a new part time contract for SANE.  This is a small charity with a huge UK-wide profile in the field of Mental illness where it provides over 11,000 hours of support and guidance for people facing the challenges of coping with the uncertainty and isolation mental illness brings, both to those diagnosed and to their families and loved ones.
My responsibilities are to regenerate their Black Dog Campaign, originally launched 2011.  This is a national awareness raising programme that is aimed at challenging perceptions of and reducing stigma attached to mental illness.
Successes so far:  3 new dogs bought and paid for income of £24,000; partnership  in place with a UK Courier firm to provide free transportation of dog statues around the country  giving anticipated savings of £15,000)
On a freelance basis I have, for over ten years, worked with a local chain of hair styling salons to devise marketing ideas to increase their customer base.  We have successfully implemented the design & delivery of a corporate incentive scheme for local businesses which was alone responsible for generating an increase of 40% in income – this together with new client to client recruitment schemes getting increased loyalty and footfall as a result.  We have also, designed & managed the successful launch programme for a new salon and subsequent franchising of the 'brand'.
Outcome:  The business has recently celebrated its 30th Anniversary
I was asked by the then CEO of a UK charity to step in and 'fire-fight' a difficult situation.  I was appointed Interim Regional Manager in the West Midlands for a flexible period.  I was responsible for the management of a site comprising 2 Registered Residential Homes for over 40 Learning Disabled Adults.  The challenge was to effect change to systems and staff morale and to improve communication with the multidisciplinary team of local Health professionals.  Ultimately the need was to bring about the lifting of a default notice on one service for intensively impaired individuals.
Outcome:  With my team's responsive support this threat of closure was successfully removed within 7 months.  Additionally under my stewardship extensive morale improvements  were effected among the staff team across the site and new elements added to both services.  A fulltime post-holder was then appointed.
This was a full-time contract for 8 months as Change Manager & Acting Deputy Chief Executive.  This organisation with its HQ in Warwickshire provides services to families and individuals acting as carers of disabled dependents. I was responsible to Chief Executive for; managing and supporting a team of 7 Regional Operational Managers whilst the post was restructured into two new permanent roles dividing the country between them.
Outcome:  I supported the CEO to bring about these changes whilst supervising the work of the regional teams as they nurtured and developed the groups and projects that made up the national network of advocacy groups, carers groups and service provision projects.
Subsequently I spent 3 months as Interim SW Regional Manager during the medical leave of the postholder.
Testimonial
"John has an extraordinary flair for relationship management allowing him to reignite old partnerships and develop new ones, boosting long term sustainable funding for SANE. He has given a new lease of life to SANE's Black Dog Campaign raising awareness, income and the charity's profile among national blue chip companies as well as universities across England and Scotland. A real visionary, John is working on phase two, to: get new Black Dogs into Wales and Northern Ireland; expand the corporate fundraising portfolio; soliciting new gifts.
Simply put, John is amazing. He is a great team member, consultant, mentor and human being."
Joanna Christophi,

Head of Marketing & Fundraising - SANE